Not Your Grandpa's Energy Industry – Career Changes: Nick, Episode 14
Posted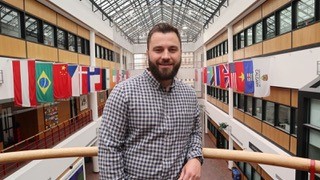 What do a bachelor's degree in criminology, oil sands control room operations and people skills have in common? They're all areas of Nick's life that were transferrable to his new career in cleantech. Join us as we continue our podcast series on career changes and learn more about what helped Nick the most as well as his advice to those making a career pivot.
News Item
Making a Career Change: Lesley's Story
Posted
After a decade of working as an engineer in the oil and gas sector, Lesley decided to change cities, provinces and careers. When she moved from Albert...
Continue reading