Not Your Grandpa's Energy Industry – Day in the Life: Jelayne, Episode 2
Posted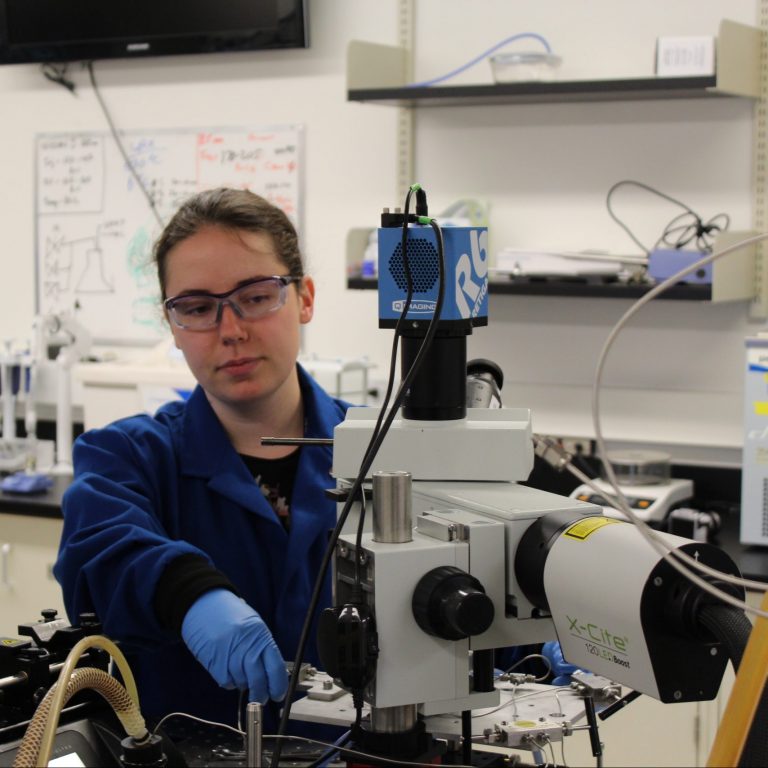 In this episode, we explore the important role that science, innovation and technology play in Canada's energy industry. Learn about a day in the life of chemical lab technician, Jelayne Fortin.
Not many chemistry students plan to apply what they learn from their degree to oil and gas, including Jelayne. Hear how a move to Alberta completely changed her perception of the oil and gas industry, and find out how she contributes to lowering water usage and improving environmental impacts in operations. Jelayne also shares which post-secondary program she feels is key for students interested in a similar career path and for companies recruiting today's top talent.
---
Watch highlights from Jelayne's interview.
The PetroLMI podcast series, "Not Your Grandpa's Energy Industry" is your source for knowledge about Canada's energy industry, labour market, careers and more — with a modern twist. 
Join host, Carol Howes, to explore today's energy industry in Canada – what's changing, what's coming and how it's no longer your grandpa's energy industry. Listen to "Not Your Grandpa's Energy Industry" wherever you enjoy your podcasts and watch more podcast highlights on CareersinOilandGas.com. 
Chemical Technician Job Overview
Chemical Technicians and Technologists help design operations, implement process controls and address equipment corrosion concerns. They also research new products and technologies, as well as environmental and reclamation techniques that help to keep the oil and gas industry on the leading edge.
Chemical Technician and Technologist
Chemical Technician Spotlight
Chemical Technician and Technologist Spotlight
News
Employment in Petrochemicals and Refining
Posted
Petrochemicals   The chemical industry in Canada is a diverse group of companies that create everything from basic chemicals and synthetic fibres to p...
Continue reading